Medical Mobile App Development
Ever wondered why smartphones have been getting bigger screens? People love to stay hooked to them – browsing, chatting, posting statuses, and even looking for health information, all while they're traveling, babysitting or hanging out in the park. That explains why mobile app development is catching on in healthcare circles just as in any other business.
Don't you wish you could capitalize on this and use mobile applications to reach out to people or engage your audience? Call us (800) 941-5527 and speak to one of our specialists and see if we are the right fit for you.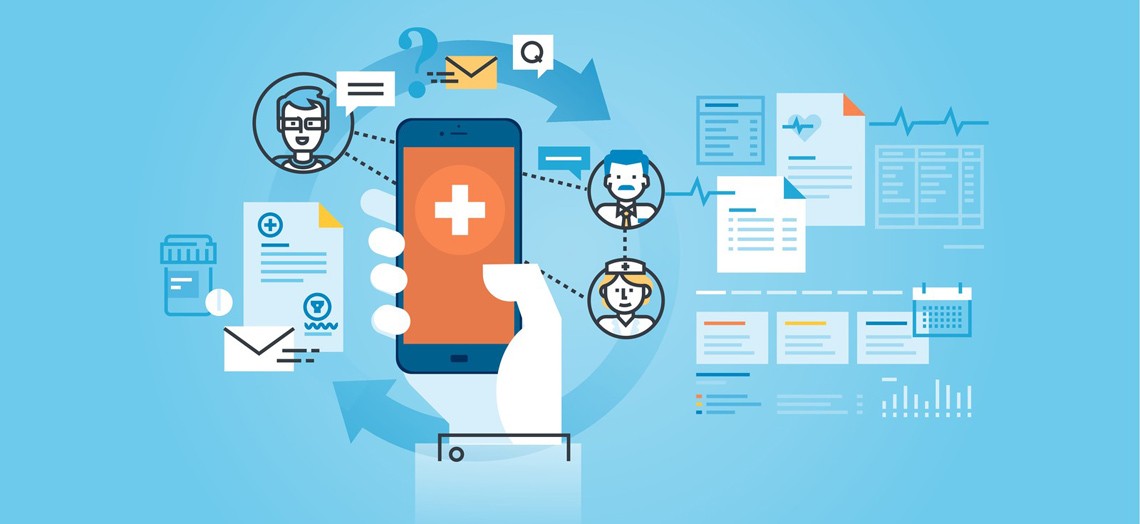 Medical Mobile Application Development Services At MedResponsive
At MedResponsive, we have years of experience providing services in the healthcare field.
With our comprehensive knowledge of the medical field and mobile technology expertise, we can develop state-of-the-art mobile apps for most mobile devices and platforms.
We fully leverage the potential of advanced mobile platforms to create easy-to-use, elegant mobile healthcare apps.
Our developers have extensive mobile application development expertise.
What do we need to know? The overview below should give you an idea on how we manage each development project.
Medical mobile apps need some important features to be successful and deliver your objectives. And we make sure the apps we create for you incorporate them.
Value to Users
Value varies based on the users you target – patients or healthcare professionals, or both. The app must feature the most appropriate functions appealing to the target audience.
Flexibility and Adaptability
Medical apps need to be adaptable to new requirements, and must be re-released in updated versions to ensure their long-term usability and popularity.
Expert Opinion Incorporated
We design apps in consultation with experts in the respective medical specializations and field test them with the target audience.
Privacy and Security
We realize that privacy and security are really important in the healthcare industry. Our development is geared to handle HIPAA regulations, privacy and security.
The MedResponsive Advantage
With app developers, medical researchers and doctors working with us in developing healthcare apps, you can be sure you are placing your mobile app development requirement in safe hands.
Our competency in app development can help your practice provide innovative and user-friendly mobile applications for people that can:
Establish trust in your practice, and
Help you reach out with your services on a much wider scale.
One among the leading mobile app development companies, our industry experience, familiarity with HIPAA and FDA regulations and norms, value-added services, and prompt delivery make our app and software development solutions ideal for your business.
Call us at (800) 941-5527 or email us to discuss more.