Website Development Process
With years of experience in providing web design and development solutions for diverse industries, an attractive website is critical to meet any business' marketing goals. Let your customers understand the nature of your business, your products, and services with a user friendly well-designed website and good navigation.
Whether you need a  medical website design or any other business website design, we can build quality websites from scratch. Even if you have a website but are not satisfied with its performance, our designers and developers can redesign your site and make it meet your business goals.  For instance, If you run a legal practice, our law firm website design services are meant to support your web development needs.
Our team of dedicated project managers, expert web designers, skilled back-end and front-end developers, our copywriters will work together to create your dream website.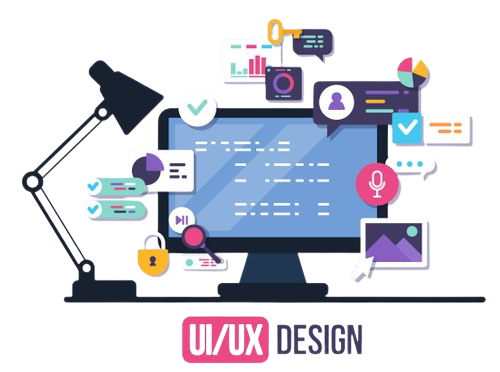 Step-by-Step Website Development Process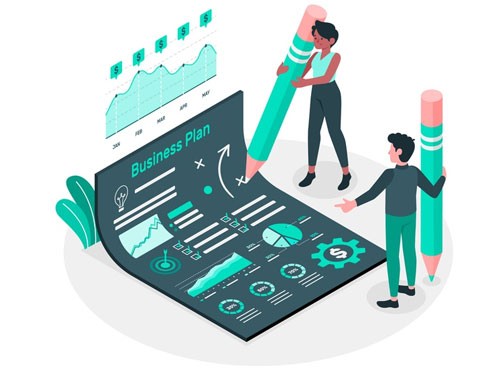 This is the stage where we plan key strategies to work out your project so that your marketing goals can be met.
Our project managers and designers conduct an initial meeting with you to define the project and technical scope. They will study your website requirements and create a strategic plan regarding the key web design and development actions to be taken.
Based on your needs, our technical leads will choose the right content management system (CMS) and programming languages such as HTML, CSS or JavaScript to make your website run and function smoothly. We also establish an overall project timeline at this stage. Our designers make sure that every element of your site works towards your defined goals.
Based on the information collected in the early stage and the types of content the website will require, we create a sitemap, site structure and a wireframe. While a sitemap breaks a website to basic components, a wireframe provides a visual description of the site. Our user experience (UX) designers create the wireframe considering the needs of your targeted audience and balancing them with the goals of your specific business.
Colors and fonts will be identified, call to actions and buttons will be created, and other functions such as login, email subscription or live chat will be implemented.
We create a design layout that will structure your page and make your web pages look appealing. All the visual content including images, photos, and videos are created in this phase. You can review the layout, and based on your feedback we can make changes.
Our designers incorporate key elements such as company logo to strengthen the identity of your company on the website. We make sure the final layout will match your needs and taste.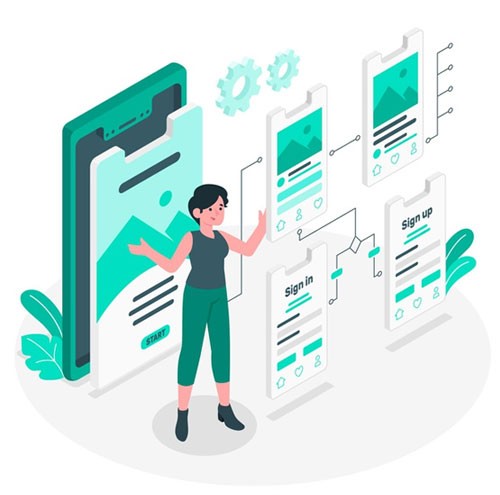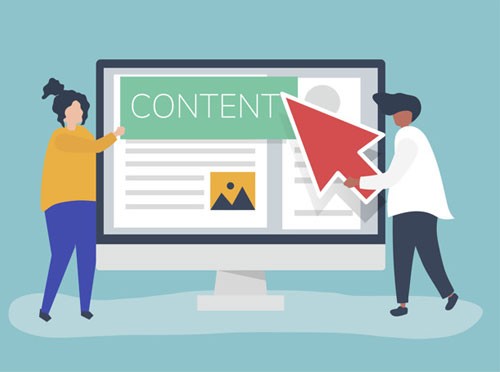 Once the design layout is cleared, our skilled copywriters create interactive and SEO-friendly content for each page of your site. We keep your website informative and updated. We cover everything related to content development from blogging to optimization, promotion and publishing. Keyword research will be done using advanced tools and unique content will be provided, focused on your target customer community.
In this phase, a functional site will be created including all the graphic elements in design. We develop the home page and the associated sub-pages in the way you need it. We implement CMS (content management system) and make contact forms, or shopping carts functional at this stage. On the technical side, HTML or CSS code will be written based on current web standards to maximize site functionality and improve accessibility to a huge audience.
Our website testers will analyze the speed of the developed site and the entire site pages will be checked for broken links, any technical issues and hidden errors. Any such issues will be cleared in a short time and the web pages will be further optimized. All the functional elements of the website will be checked and rectified. We use code validators to identify syntax errors such as extra spaces and to ensure that the site code follows the current web standards.  We set up analytics tools to track the performance of your website. Next step is to upload the site to a server using FTP (File Transfer Protocol) software. For website redesign, we reconfigure servers and redirect web domains to reflect the new address.
We create support and maintenance plans for your website, which involves maintaining key elements such as CMS plugin updates to prevent hacking, regular security checks, and running back-ups.