Professional Website Design Services for Optimal User Experience
Enhance Clinical Decision Making
Experience our Expertise
Partner with the best website design company in the U.S.!
Let us create a compelling and future-proof web design for your business!
Do you want a website that can convert visitors into customers? Then what you need is a unique, SEO-friendly, mobile-responsive website precisely tailored to your requirements. MedResponsive is an innovative, trendy website design company, with several small and large websites under our belt. We specialize in branding and creating dynamic online presence for small business.
Transform your online presence with an engaging website!
Get custom web design services for your business! To succeed in today's business world, businesses, especially small- and mid-sized companies need to make their online presence a high priority. You need a high-performance website that will bring you more leads and improve business revenue as well.
MedResponsive ensures that all the crucial features and functionalities vital for the website both in terms of profitability and growth of the small business are included, that too, at an affordable price.
Get in touch with us. Meet our design experts.
Let us help you get to your vision whether it is lead generation, brand exposure, ecommerce or just need a presence, we can do it.
Talk to us at 
800 941-5527
 and get a free analysis.
Custom Website Design Services for All Types of Businesses
Our web design services are available for all types and sizes of companies. We have built websites for industries from healthcare, technology, ecommerce, legal, automobiles, staffing, services and many others.  Your website is the primary point of contact your customers have with your business and that brings home its value as a strong sales asset. To ensure you put your best foot forward, insight, planning, experience, talent and execution are vital. Our website design services are focused on developing a strategy that will improve your online positioning and ensure a robust presence.
As a website development company, we help businesses by
LISTENING AND
UNDERSTANDING YOUR
COMPANY'S VISION
SHARING OUR KNOWLEDGE
ON WHAT WORKS AND WHAT
DOES NOT
PICKING AND CHOOSING
SERVICES TO MAKE IT
AFFORDABLE
CREATING A DESIGN THAT
HELPS THEM CAPTURE
VISITORS
PROVIDING GREAT CONTENT.
YES,WE CAN WRITE THAT
TOO.
INSTALLING METRICS AND
ANALYZING THEM
IMPROVING YOUR SOCIAL 
MEDIA PRESENCE
Best Web Development Company
Build a Strong Online Presence with a Dynamic Website
Stand above the crowd with our stylish website designs which are aesthetically pleasing and easily navigable; they provide the information your customers are looking for, and ensure business success. Studies have shown that a business with a good website makes 70% more business than those with no websites.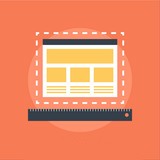 Being a reliable responsive website design services company, MedResponsive can design your website to be consistent with your company's brand image, or help you create an entirely new corporate identity.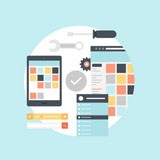 We have an experienced and talented design team specialized in diverse platforms, coding languages, frameworks, and industries.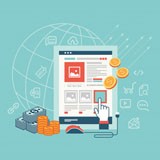 Whether you need a website for an ecommerce business, local lead generation, a custom application or informational and entertainment purposes, we can help.
We carefully listen to your requirements, and understand your challenges and expectations before we start building your site.
We provide web design services for:
Custom WordPress Websites
Industry Specific Websites
A Responsive Website Delivers ROI, and Lots of It!
As this is the age of multi-device browsing, people browse via desktops, laptops, smartphones and tablets. These devices come with completely different screen sizes and resolutions, which means you need to design your website to custom fit all the devices.
Your website images to be skewed
Your visitors to keep scrolling endlessly to get what they want
Your visitors to say "Forget It" and move on
Instead, you need responsive website development.
Why does a Responsive Website Design Matter?
Website design service that is cross browser compatible
Optimal design with device compatibility
Faster loading and easy to optimize
Maintain consistent user experience
No need for redirects for different devices
One content fits all, save time on content management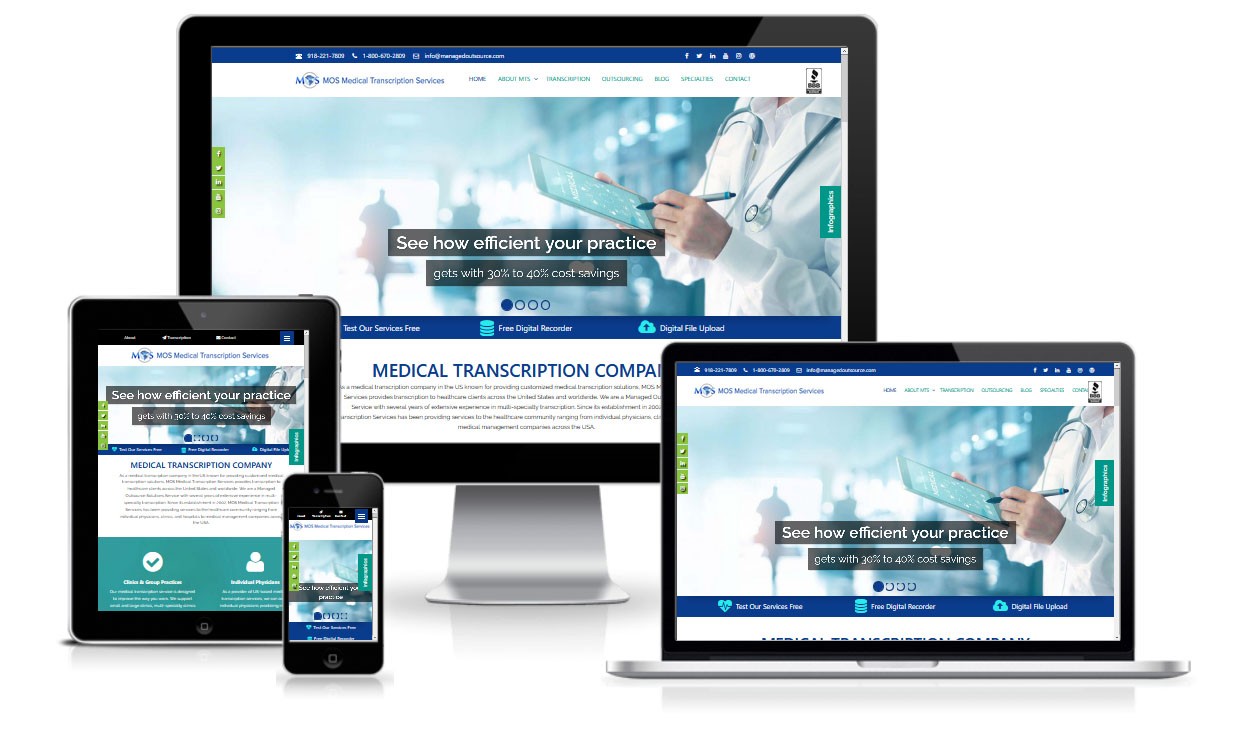 HOW WE DESIGN WEBSITES -The 5 Ds of STRATEGIC DESIGN
Our responsive website design services are fine-tuned to meet the specific requirements of our clients. We begin by understanding your needs, discussing the plan, and then executing it.
DISCOVERY
We meet with you, go over your existing website or understand what your idea of the website is.
We understand your thoughts and requirements, and the scope of the project.
We figure out your business, so we can translate your business idea to a website.
We then come up with a plan and present that for approval.
We clarify any questions you may have, or we have.
DESIGN
After understanding the project's scope, we create a vision of the design project. We will provide multiple design concepts at the onset of the project. A visual concept of the plan starts to take shape while the backend development takes place. All website designs are built with multiple browsers and devices in mind. Basically, it will be cross browser compatible and a responsive website design.
DEVELOP
With the selected design, we will then develop a proposal outlining the scope of the project, milestones, pricing and so on. The proposal will examine usage of the content management system (CMS), ecommerce platforms or any other interfaces as well as back-end applications. As per your requirements and approval, we will start developing the website and move on to the next phase.
DEPLOY
Once the website design process is completed, it goes through a stringent quality check process. We carry out a complete review and test, including speed, before deployment. After presenting to the client for approval, the website is deployed. The websites we design will have Google Analytics and sitemaps included as part of the project. We utilize state-of-the-art techniques and strategic insights to design websites that generate greater brand engagement, increased conversions and measurable results.
DEBRIEF
To finish off with the design process, we debrief, which is an important stage that allows us to provide all documentation necessary for you to manage the website. Talk about support and maintenance of the website, if you require that.
Mobile Website Design Services – What Difference Does MedResponsive Make?
As a website design company, we are careful that our original, dynamic websites are designed to be viewed on all devices. They are 100% responsive, that is, they will adapt to all devices from mobile to web. Built with a fluid grid, the sites we design automatically adjust their layout, images and content to fit the size and resolution of every browser and device. Other features we provide include:
While designing and developing stunning websites, we also keep space for modifications in future.
Already have a website? We can upgrade the existing pages by adjusting the elements and turn them into responsive design, for universal viewing.
Want to Build a Mobile Friendly Website?
Why Choose Us?
Whatever business you're in, our talented and skilled developers are here to help.
Dedicated project manager
Design Front end, back end, framework and implement integrations
All-in-one solution to create your digital platform
Experienced in several programming languages
Cross browser and device compatible designs
15 years' experience in building SEO-friendly websites
Why does my business need a website?
Every business needs a website, as it increases the organization's credibility, and highlights your professionalism in the industry. A website is a major source to attract your targeted audience, as it increases your visibility online. Customers can locate you and can find more information about your business.
How long does it take to design and build a website?
It mainly depends on the size and complexity of your site. However, a basic website typically takes around 4-5 weeks from beginning to end, which includes steps such as – discovery, design, initial development, testing and modifications.
Are you up-to-date with design technologies?
Our team uses powerful designing tools such as Adobe Photoshop, XD, Illustrator, DreamWeaver and more to create user-friendly websites. Web technologies we use include HTML Frameworks, CSS Frameworks, PHP, WordPress, and JavaScript Frameworks.
What about the content write-ups for my website?
We have a team of talented copywriters and editors, who can develop your web page content. They can also create and post blogs, articles, social media content, newsletters and more, based on your requirement.
Let's Work on a Project Together
As one of the leading website design companies, we focus on building websites that increase audience engagement, and conversions. If you want to create a fully custom website, make the right choice!
For web design and development services, call (800) 941-5527 or start a Live Chat to Request A Quote.