Video Marketing
Based in Long Island and covering NYC, MedResponsive offers you advanced video marketing services to get your message across faster. Marketing entertaining and informative videos through the social media channels and bookmarking sites ensures you attract your potential audience since great videos are not only enjoyed but also shared. This multiplies your efforts, builds your brand, and increases the chances of visitors to your site.
What Our Healthcare Video Marketing Covers
We provide you with comprehensive healthcare video marketing for your practice, hospital or medical equipment company:
One of the most important aspects of efficient video marketing services is increasing the visibility of your videos in the search networks. Our team optimizes your video based on the keyword phrase we target to ensure the strongest results.
Our advanced keyword research tools can ensure the right keywords are selected based on their competitiveness and popularity to enable your videos to be visible to the largest audience.
We distribute the videos to YouTube, Vimeo, Daily motion and other video sharing sites apart from the social networks.
We distribute your videos to a number of video portals and social media sites to promote them. Along with each of these submissions will be the logo of your practice, the description, and the URL. We can also design a custom background for your YouTube channel to further strengthen your brand.
Our video syndication solutions involve syndicating your videos in all major video streaming sites, and then distributing these links to the major social bookmarking sites, article submission sites, blog portals and podcast sites. This expands your reach significantly.
Getting tracked in the search rankings is the most important aspect of marketing your video. You need to secure SEO value from it. We ensure your video descriptions contain the right words to ensure Google's spiders would be able to figure out what your video is about. We also ensure your video is tagged with the relevant keywords, and contains explanatory descriptions with unique titles. We make sure your video is in the right format to be able to play in various sites.
Our video marketing services combine with our online marketing solutions to promote not only your video but also your practice. You can see this, in terms of increased number of visitors to your website and eventually your practice.
We also offer video reporting solutions, providing you with a report of where we have distributed your videos. We will also report the keywords for which your video is ranked.
MedResponsive, a video marketing company in Long Island, NY provides solutions customized to the needs of your practice.
Our Video Marketing Samples
Here are a few examples of what our video marketing services have achieved for healthcare businesses: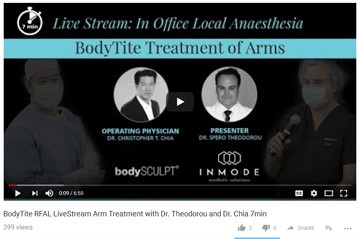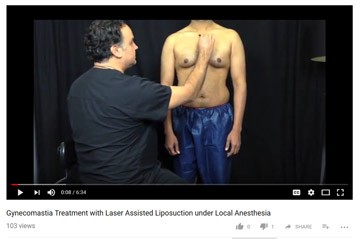 Call us at (800) 941-5527 to learn more about our healthcare video marketing solutions and how they can help your practice.