Search Engine Marketing Vs PPC
Are you looking for ways to improve the online presence of your business? Then you might need some reliable marketing tools. We are talking about SEM (Search Engine Marketing) and PPC (Pay-per-click marketing) both of which are effective in bringing you targeted customers and driving sales.
Though both terms are often used interchangeably and both may offer similar results – that is, boosting the business' online presence – their strategies are quite different. Our MedResponsive team can help you with reliable SEM or PPC marketing solutions that will give your business the winning edge.
What Is Search Engine Marketing or SEM?
Search Engine Marketing or shortly SEM. It is an umbrella term for a number of paid and free marketing techniques – such as Search Engine Optimization (SEO) and Search Engine Reputation Management – aimed at positioning your website among the top search results on major search engines such as Google, Bing and Yahoo.
SEM is mostly done on the business website itself. As a crucial part of a company's marketing strategy, the majority of new visitors to a website find sites from a Google search.
While SEM is done on a website, it's very important to ensure that the website is optimized via SEO – ensuring the website has quality, relevant content, eye-catching images, responsive interactive design and the right keywords included in the content – to draw the attention of search engines. If properly optimized, then your website will help your customers get what they are looking for when they search online, especially for your product or service.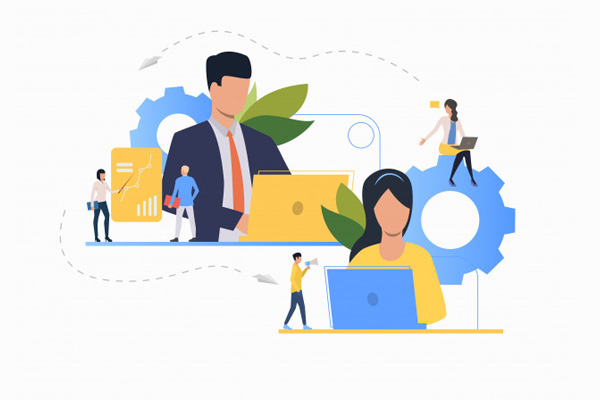 Once your website is optimized, it gains authority and naturally your website will begin to rank high in search engines. The higher a website ranks with the search engines for a given keyword, the more likely it is for potential customers to click on it. Websites that rank the highest for the most keywords tend to make more revenue and get the most traffic.
From all this, you may be thinking that it is complex and time consuming to put all of the necessary pieces together to run an effective SEM campaign. In such situations, most businesses rely on digital marketing companies that specialize in this type of internet marketing – for an effective SEM campaign.
Some businesses make almost all of their revenue from SEM advertising alone, as this advertising method works and is proven to be powerful. Many businesses say that SEM should comprise a large portion of the online marketing budget of any business that wants to succeed to its fullest potential.
What Is Pay-per-click Marketing or PPC?
The name "pay per click" implies that an advertiser only pays when someone actually clicks on their advertisements. Aimed exclusively at paid ads in search engines, Pay-per-click marketing or PPC allows bidding on certain keywords to buy your traffic. You might be thinking it's simple? But it's not!
The amount of money an advertiser pays for each click depends on how frequently the keyword they are advertising on is searched. For instance, highly-searched keywords can have pay-per-click costs of $10 or more and less-searched keywords may only cost a few cents per click.
An advertiser can set a daily budget of how much they are willing to spend on their PPC campaigns. The ads will run until they have received enough clicks to hit their daily budget. Then, their ads will not appear in the search engine results again until the next day. Therefore, the more robust you make your PPC budget, the better your chances of getting your ad at the top of the page – they'll be marked as ads or sponsored results – or at the areas where they are the most likely to be clicked on. The more reader engagement or clicks you get, the more opportunity you would have to get new customers and profits will be increased.
There are also different kinds of PPC ads — generally referred to as display advertising – where one display ad can be a mix of an image, video, and text. Depending on your ultimate goals, you can choose which PPC ad campaign suits your business.
Which Is the Better Option – SEM or PPC?
PPC ads are generally an easy, quick way to get your business ad in front of your audience, while SEM brings in organic traffic which normally takes a lot longer to achieve results but comes with long term benefits. Though SEM results are usually steady, and long-lasting once they are achieved, it is ideal to include both SEM and PPC advertising campaign online for your business as these two forms of digital marketing help your business enjoy top ranking on a search engine results page. Improving traffic and ultimately boosting your sales revenue.
Still thinking how to incorporate these ad campaigns into your website or business? We can help you.
How WE Can Help
Whether you need SEM or PPC Ad campaign, we can provide you the best solutions for your business. As a PPC marketing agency, we have experience in determining the best allocation of your online advertising budget to each type of advertising, ultimately helping you gain the best results from your campaigns. Don't do trial and error for yourself. Let our yeas of perfecting our skill and knowledge work on your behalf to help grow and scale your business, through this ongoing process.
Give us a call at (800) 941-5527 to learn more about Search Engine Marketing vs PPC and
many other services and customized plans to fit your business size and budget.