Pay Per Click Advertising
Attract More Strong Leads with Paid Advertising!
Pay-per-Click Advertising or PPC ads allow businesses to reach a targeted audience of high-converting customers. In the PPC model, advertisements are displayed on sites like Google and Facebook and businesses pay only when someone clicks on these ads. PPC advertising is a great way to boost your search engine visibility and get immediate results and high return on investment. PPC ads can be text, images, video or shopping ads.
Pay per click advertising is a powerful search engine marketing strategy that allows you to target the most qualified audience for your services. PPC ads can display on websites, search engines, and social media networks.
Considering a PPC campaign but don't have time or expertise to run it?
Reach out to MedResponsive and drive more targeted traffic to your business! As an experienced PPC agency, we help you successfully implement your advertising campaign and take advantage of vast, high-quality traffic sources.
We help you reach your buyers on reliable paid platforms. We can provide you with budget-friendly, custom pay per click advertising  plans for better search results!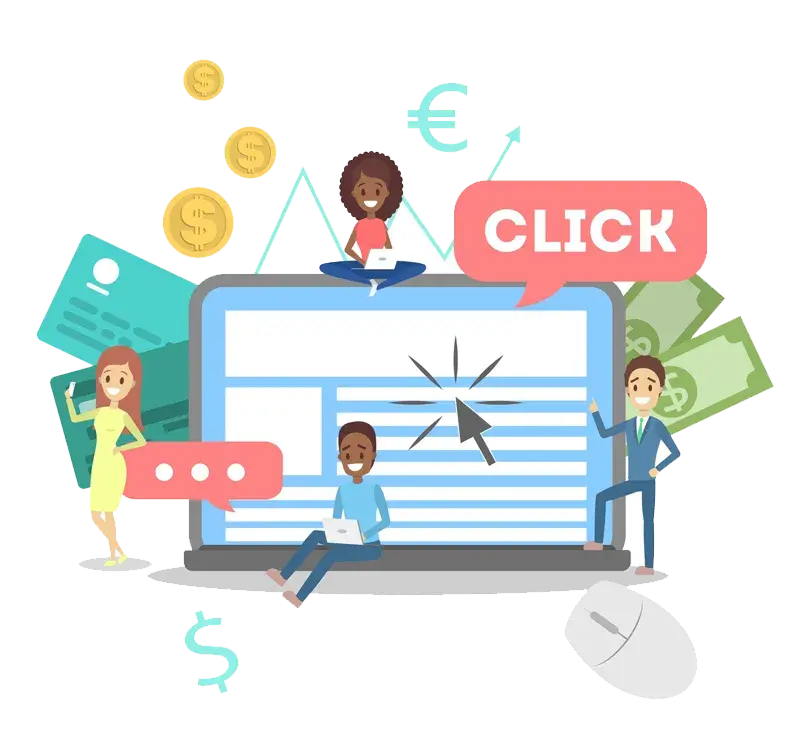 Get the expected return from your pay per click ads! Pay only when a user clicks on your ad!
MedResponsive can deliver custom PPC marketing services to increase your website's conversion rate as well as revenue. We understand your business and goals, suggest the best channels, set up your campaigns and work on them until you reach your target.
We have years of experience in creating PPC advertising campaigns on Google, Bing Ads, Yahoo, Instagram, Facebook, LinkedIn and so on.
Ranging from strategy development to bid management, ad copywriting and monthly reporting, our PPC management company can handle every aspect of your PPC ads.
Why Consider PPC Advertising Services?
Cost-effective pay per click advertising strategy
Fast results compared to other methods
Increased click through rates (CTR)
Highly targeted marketing strategy
Easy to track results and understand user interaction with ads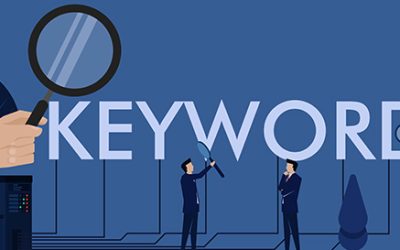 Pay-per-Click (PPC) advertising has emerged as a potent tool for businesses to reach their target audience effectively. However, achieving success in PPC campaigns goes beyond just creating compelling ads. The strategic arrangement of ad groups and the selection of...
Our PPC management team is ready to help you grow your business! Benefit from our affordable pay-per-click packages!
Get the most out of your pay per click advertising. Let us talk! Call
(800) 941-5527
today!
Our Pay Per Click Advertising Services
Depending on your goal and budget, we can create custom PPC ads to build awareness about your brand, promote your product/services, and help you gain immediate traction from your targeted audience.

Keyword research and selection

Google analytics integration & goal tracking

Split testing / ad comparison


Landing page design and creation



Strategic bid management and support



Website conversion analysis reporting

Up to date with the latest PPC trends
Vast experience in the industry
Dedicated accounts representative
We offer more than just PPC! Talk to our PPC specialists!
Achieve your online marketing goals with the best pay per click management services!
We know the role of PPC in digital marketing! Drive more traffic and conversions! Reach new customers!
Get the most out of your PPC advertising campaign. Let us talk! Call us at (800) 941-5527!
How does pay-per-click advertising work?
PPC ad networks offer different ad formats. An ad network or platform delivers your ads to users. Ad networks include Google Ads, Facebook Ads, or Microsoft Advertising. Ad formats include, but are not limited to, Search ads, Shopping ads, Display ads, Video ads, and Gmail ads. The PPC ad process involves setting up an advertising account with the platform, creating ads, setting the maximum cost for each click, and paying when someone clicks your ad.
How does cost-per-click work on Facebook?
Facebook calculates cost per click (CPC) by taking the total amount of spend and dividing it by the total number of link clicks. Facebook Ad Manager helps to monitor your CPC in Facebook ads easily.
How do you find the best keywords to use in an ad?
We will choose a fairly comprehensive list of broad as well as specific keywords that directly relate to your products or services, all based on your customer queries and requirements. We also include long-tail keyword phrases in ad content and landing pages, optimizing the content for queries.
How can you improve the performance of my PPC ad campaign?
To optimize your PPC performance, our team will create compelling ad copies and adds keywords that are relevant to your business and will also review expensive, under-performing keywords. We will split your ad groups into smaller, more relevant ad groups, and create ad-specific landing pages so that your audience can easily access the services they saw in your advertisements. The PPC strategy will also include regular testing and data analysis. All of our clients receive a monthly status report that will feature metrics that are relevant to their business goals.
How long does it take to see results?
Unlike other digital marketing strategies, PPC ads will provide faster results. Once the ad campaign is set, your website will begin receiving more traffic within a day or so. We will track the profitability of your PPC campaign every month and optimize the ads accordingly.