Local SEO Ranking Factors
As a local business, if you're looking to reap the benefits of a good SEO campaign, consider using local SEO ranking factors to implement in your optimization strategies. MedResponsive can provide you with the best and latest local SEO ranking factors for your business.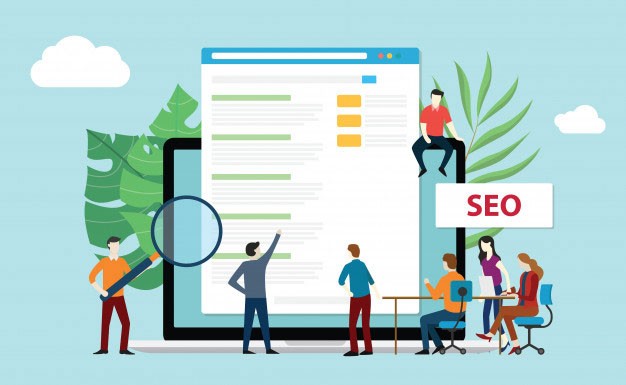 Ranking Factors: Improve Your Local Rankings
Be it a local or a global business, reaching new customers is essential for a successful organization. When it comes to local businesses, reaching new customers in your specific area is even more important. You may have tried various advertising tactics such as newspaper ads, television ads and so on, but times have changed. With us living in a digital world, digital marketing would be the best way to promote your business these days.
A good starting place would be to use a digital marketing method like SEO or local SEO. But, it is getting more difficult for a local business to rank highly on search engines as local SEO has become much more competitive. With the world of local SEO ever-changing, optimization efforts have needed to increase and the same goes for local searches.
To have your site be visible & above your competitors on the 1st page you may have to stay up-to-date with what affects local rankings. We follow each and every latest update with SEO ranking factors and develop customized local SEO strategies for every business we partner with.
The 4 most important ranking factors we focus on are:
Google My Business Optimization
To increase the probability of you showing up when people search for your local business, you have to claim your business on Google My Business (GMB). An owner-verified listing is one of the factors that will help improve your GMB ranking. GMB is considered to be a huge part of local SEO, as many people will find your business for the first time because of your GMB listing and decide whether to become a customer or not. Through GMB listing, your local business will show up on any device and you'll get exposure on Google Maps too. There are many online local directories like Bing Map and Apple Map but My Business is considered to be the most popular free tool that is responsible for driving 80% of local targeted traffic to local businesses.
Depending on your industry, you can also upload various images that are relevant for your business. It can boost your listing's effectiveness as they help searchers see your product and get a feel for your brand.
So don't waste your time, build up your Google My Business listing now to boost your ranking and reach more local customers. If you don't know how to claim or optimize your GMB listing, CALL US. We have experienced local SEO specialists who can help you claim and review your GMB profile and advise you on whether it is being leveraged properly.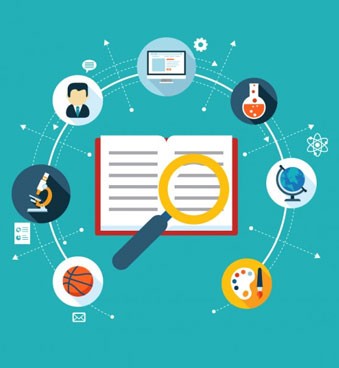 As One of the most valuable assets of local SEO, keywords are the phrases people use to do a search for your local business. Good and proper keyword research will make a big difference to your local SEO efforts. That is, if you want to rank your website higher in search results then you need to target or select the right keywords.
Our expert team makes sure that you show up on Google or other search engines for targeted keywords that drive leads, sales and revenue to your local business. We plan your keyword strategy, by considering what questions your customers would ask when they look for the types of products or services you offer. We will focus on using your city's name in approximately two spots on your website pages as we target long-tail keywords. For instance, "local SEO services in New York City". Long-tail keywords draw qualified leads for your business, as the terms used in such keywords are generic and do not specify a user's intent.
Lastly, We will incorporate your keywords naturally to making sure not to disrupt your visitors' usability or site experience.
Another local SEO ranking factor, quality backlinks is what a website gets when one site links to another. When Google is ranking websites, they look to find the most authoritative sites out there by hunting for 'backlinks' to your site. If more people have linked to you, the better you are showed up in Google Search.
Only high-quality links have a huge impact on your rankings, because only such links tell search engines that your site is trustworthy and reputable, which in turn boosts your credibility and also helps improve your rankings.
At MedResponsive, we help our clients find and secure the most relevant backlinks to their site as we know getting high-quality backlinks from relevant websites is one of the most effective ways to improve a website's rankings.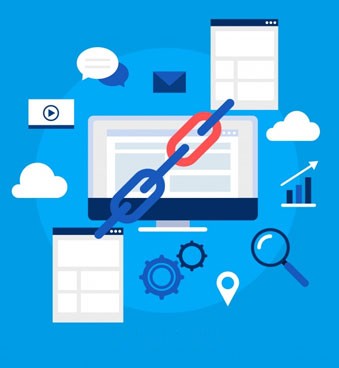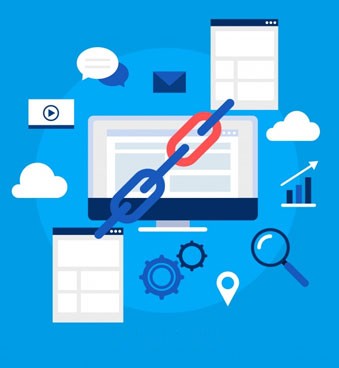 To rank in local search, you need to focus on creating localized content – that is, creating some content about your city or local area on the pages of your website – for your business.
Whatever may be your requirement, our experts in content writing services will learn about your local business and provide you with quality content that meets your expectations. We cater to a multitude of industries and are well-equipped to satisfy diverse content writing demands. Our services include the following:
Write blog posts that talk about news, local events and activities that are happening in your city and surrounding areas
Mention local promotions or specials
Write or create videos about events your business participates in
Write engaging and unique content for multiple location businesses. If you have service in several locations, we create city-specific pages on your site, to ensure that every page has distinct, and excellent quality content.
Why Choose MedResponsive for Your Local SEO Services?
As the world of local SEO is fast-changing, it is tough to stay up to date with the local SEO ranking factors.
Following the latest SEO news updates, and Google's latest algorithm updates, we help local businesses adapt on a constant basis, to the ever-changing SEO realm.
We know that every client and every business is different. So, if you want your local business on the first page of Google, let's make it happen with our dedicated SEO Services. Give us a call at (800) 941-5527.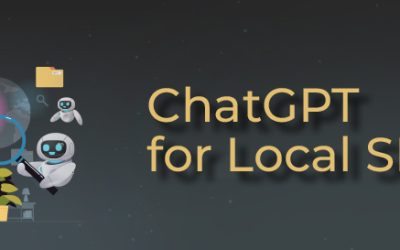 Even without a website, local SEO can make your company stand out and increase foot traffic to your location by generating online leads. These leads are likely to have a high conversion rate because they come from people who are specifically looking for the goods or...