Local SEO Optimization Tips
Interested in establishing a powerful local presence for your business? Then you need to consider Local SEO.
Local SEO is the key that will ultimately drive local customers to your location and increase your sales. But just implementing local SEO doesn't help, the optimization must be effectively done.
Get the right SEO optimization strategies from MedResponsive, the best local SEO service company in Long Island!
For Local SEO Services, CALL US Today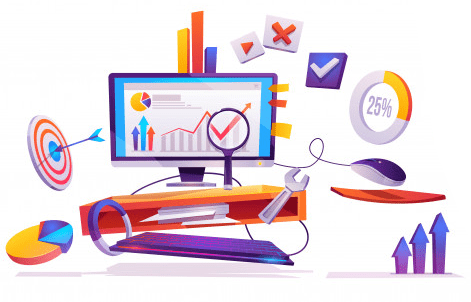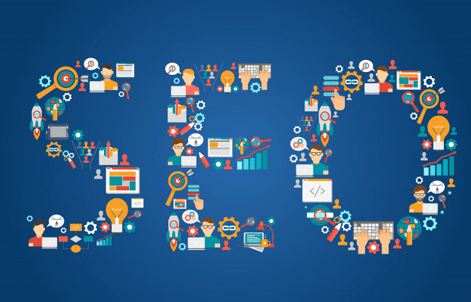 Local SEO: Let Your Local Audience Find Your Products / Services
It's a fact that online searchers looking for local services and products are increasing day by day. According to WebFX statistics:
Local searches maintain an average conversion rate of 80 percent
28 percent of local searches result in a purchase.
46 percent of Google searches have a local search intent
Over 50% of 'near me' searches result in a physical store visit
56% of online consumers in The United States had searched for local businesses via mobile browser.
With local SEO, you can help users discover your company  and learn about it. Strategic local SEO will help convert visitors to your customers. According to Google, searches with the phrase, "near me," have increased by more than 500 percent in the past few years.

Increase Leads & Conversions with Optimized Local SEO
Local SEO, which is essential for smaller businesses, operates on a regional level and prioritizes your website appearing on SERPs in a specific location, whereas normal SEO operates on a national level and focuses more on ranking in searches across the country.
If you own a local business, then local SEO marketing is the way to go. However, optimizing local SEO benefits more by resulting in getting local leads and customers.
Optimized local SEO would provide:
More website traffic
More leads
More conversions
At MedResponsive, we can develop a proper strategy to optimize your local SEO and bring your business in front of your local audience. We follow result-oriented local SEO optimization strategies as a way to help you compete more effectively against larger national brands that have unlimited resources to spend.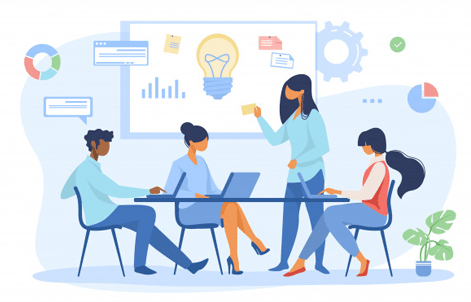 Optimize Google My Business: When a local business approaches us for SEO, the very first and most effective thing we do is optimize their Google listing, which includes their business profile. Google My Business is the most effective way to rank higher on Google Maps and to achieve visibility in Google search local results.
If a business hasn't started a Google My Business Account linked with their business, then we sign them up for a profile. To optimize your GMB profile, we make sure to:
Create a GMB account and validate company ownership
Specify the name, the product or service of your business
Specify appropriate ways to pay
Add a lot of images
Invite your clients to write a review of your company
Attend customer comments honestly
Complete your business profile by including accurate and relevant details
Build local links back to your website: For local pack visibility, we build quality links from good industry sites being the best sources of inbound links.
Our local link building helps drive leads and sales. We do that by:
Getting citations and getting featured in local online business directories
Competitor Backlink Analysis
Create locally-relevant content
Open up a link tool
Start finding prospects
Visit your prospect's location
Create a case study or review
Helps to find and collaborate with a local influencer, depending on your industry and business type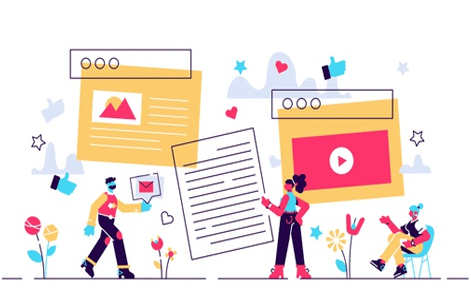 Manage Customer Reviews: To optimize your GMB presence, get your customers to write positive reviews of your products or services. Customer reviews also encourage more local customers to buy from you. A review survey by BrightLocal cited that 85% of customers believe online reviews as much as personal recommendations.
We can help you build and manage your customer reviews by
Demanding a detailed summary after your customer has done a transaction with you.
Send an e-mail or text requesting customers to write their reviews
Provide qualified reaction to current ratings, grateful examiners, and grievances in less positive reviews
Optimize for Voice Search: It is important to have voice search in this digital age as it is and will increase rapidly in the coming years. A potential customer uses voice searches for fast and useful responses. We know that very well and we put an extra effort to optimize for voice search by looking into how people make their requests when they speak into devices.
The consumers use more lengthy keywords in voice search. So, we at MedResponsive research what your customers might ask and will change your content's SEO to match someone's conversational language.
Similarly, we also follow many other strategies such as:
Creating mobile responsive and fast-loading websites
Creating content-based on events or local news
Creating a specific page for the targeted location or a location-specific "About Us" page
Optimize site titles and meta descriptions
Targeting local keywords
Boosting prominence on social media
Ranking high in local search results is important for any business as it helps to remain relevant and prominent in its local market; by optimizing your local SEO you create higher chances for it.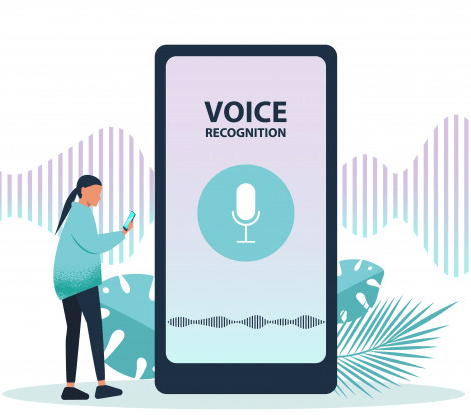 The MedResponsive Advantage
As SEO is constantly evolving, Google has to adapt the SERPs to new features for local searches when new updates roll out, and your business also has to deal with these updates. For that, you have to stay at the top of local SEO and we can ensure that.
We not only provide local SEO services but also the advantage of innovation, which means we employ other bright ideas depending on the needs of our clients.
Give us a call at (800) 941-5527 and get your local SEO optimized with our effective tips!
Also, check out our customized local SEO packages!
Local SEO Ranking Factors
As a local business, if you're looking to reap the benefits of a good SEO campaign, consider using local SEO ranking factors to implement in your optimization strategies.