Ecommerce Business Services
Increase your revenue, brand awareness, and conversion rate with MedResponsive ecommerce marketing company!
Whether you run a B2B, a B2C business, an online store, or that's where qualified leads are, there's never a better time to take advantage of all that ecommerce has to offer.
With e-commerce (especially mobile e-commerce) expected to reach $4.88 trillion in 2021 wouldn't you want a piece for yourself? So how do you secure your business is covered in all aspects? Our Ecommerce business services combine diverse marketing campaigns ranging from search engine optimization (SEO) to content marketing, customer profiling, app development, email marketing, and paid and social media.
No matter if you use Magento, Shopify, Woo Commerce, Onveos and Squarespace; we support it all. But what good is our service if we can't help you develop leads and sales. So, here's just a small list of what we focus on to properly optimize your web-store.
Highlighting key benefits of your products
Generating more website traffic
Optimizing your website for increased customer conversion
Building a rock solid brand awareness
Share in the success we've provided successful results to our Ecommerce clients!
Contact us at (800) 941-5527!
Effective Ecommerce Marketing Solutions
Our team is our strength! As a collective, we all work together to develop winning strategies customized to the needs of each client. Providing advanced on-site as well as off-site optimization solutions. Resulting in a long-term relationships being built with your website visitors.
Responsive Website Design And Development
Our design and development team will work to accelerate your e-commerce business growth by creating a responsive website with unique features that ensure a pleasant online shopping experience for customers.
Advanced technology
Easy Product Navigation
Carts/Wishlist Products Session
Payment gateway security
Ecommerce Search Engine Optimization
Our SEO strategies combine diverse on-page and off-page optimization techniques which include standard practices such as outreach marketing and link building to enhance your domain authority.

Optimized page titles, tags and headers
Image alt text optimization
Geo-targeted long-tail keyword searches
We create informative blog posts, articles, infographics and videos to attract your targeted customers. User-generated content via review platforms or social media hashtags offers effective ways for your customers to promote and share your business.
Clear product description
Submission of guest posts
FAQs related to your industry
Our digital marketers launch pages on all popular social networks to connect with your audience and post content and offers that your customers may be interested in. We also add tags that take users directly to a shopping cart.
Display ads within a social feed
Optimized Facebook Business Page
Product-related videos on YouTube
Search engine marketing (SEM) includes both search engine optimization (SEO) and paid advertising. PPC ads can display your products to the right customers at the right time when they are looking for it.

Pay-per-click (PPC) campaigns
Display campaigns
Product-specific ad campaigns
Email Marketing
We create mailing lists that include your website visitors. We send personalized emails that include prospect's name in the subject line and offering seasonal offers and discounts for subscribers. Informative emails help to reduce shopping cart abandonments, increase up-sells and cross-sells, and improve customer loyalty and engagement.
Engaging email newsletters
Post-purchase follow-ups
Product reviews
We have certified PPC experts on our team who will evaluate your eCommerce reputation on all major paid channels on Google and Bing in order to develop a good strategy that will help meet your company goals. We will create ads that will directly communicate to your targeted audience, project your brand, and bring you the right ROI.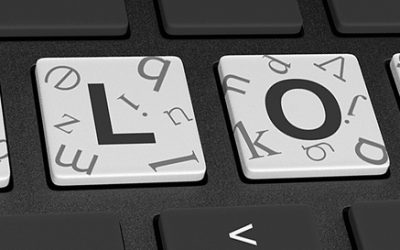 When writing blogs for healthcare websites, you should ensure consistent online engagement. Increasingly, businesses are turning to digital marketing to promote goods and services instead of traditional marketing strategies like in-store marketing. In order to...
Our Ecommerce Marketing Process Involves

Setting goals based on your industry, location, business size and other factors

Monitoring competitors and creating comprehensive marketing campaigns

Breaking down key strategies and creating action plans for the same

Regular monthly reports on marketing improvements
As an E-commerce solutions company, we create campaigns that are designed to help your online store attract customers and grow.
Outrank Your Competitors! Get more leads and sales!