Meet our Team
MedResponsive was started with a mission to help our clients leverage SEO, social media marketing, and software development services. With years of national and international exposure in the industry, we deliver an entire spectrum of services for a wide range of industries — Medical, Legal, Media, Information Technology and others. We work with entities in a wide range of industries, ranging from start-ups to major companies.
When you choose MedResponsive for your website marketing needs, you benefit from the services of a dedicated team, which includes medical website designers, responsive web design developers, web application programmers, professional copywriters and marketing experts. This blend helps our clients increase online visibility and build a positive image of their brands.
For the team at MedResponsive, it's all about understanding client challenges and objectives and using our extensive domain expertise. We focus on finding new solutions – whether it's creating content, planning creative campaigns, or integrating innovative SEO strategies. As an extension to your business we want you to succeed and grow with you. We always remember the core concepts: detailed research, comprehensive market analysis and specialized knowledge of what the audience needs.
Meet the innovative, dedicated and creative team at MedResponsive.
Meet Our Management Team
The executive team members and project support personnel who lead our team are:
Bob Kruse: Co-Founder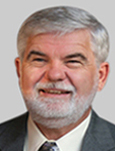 With previous experience as engineer and hospital CEO, Bob and his wife began entrepreneuring in 1993 with Kruse & Associates; recruiting and placing healthcare professionals. In 2002, as management and ownership of Kruse & Associates was being transferred to long-term employees, Rajeev called and Managed Outsource Solutions was spun off.
With B.S. degrees in Engineering and Business, and an M.S. degree in Health/Business Administration, his experience in healthcare management and as an entrepreneur provide valuable vision and long-term planning as well as management to the MOS team.
Bob resides in Broken Arrow, Oklahoma with his wife; and is often either preparing for or experiencing visits from several children and grandchildren. When not giving tractor rides, he can be found cutting wood or building (another) deck.
---
Rajeev Rajagopal: President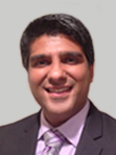 Rajeev Rajagopal is the owner of Managed Outsource Solutions which runs its digital marketing division through MedResponsive since 2003. As someone who has developed businesses in several industry segments, he loves strategizing and coming up with innovative solutions for businesses that are hitting a roadblock with their online strategy. He is adept at creating campaigns that mesh your business's traditional and digital plans and make them work together. Spearheading the digital marketing division he works with his team of talented and dynamic designers, programmers, writers, search engineers, and Social media experts to make businesses tick. Whenever possible he loves to write engaging content related to SEO and its evolution, sharing his ideas and insights with others. In his spare time, he likes to read, watch sports. play badminton, golf, and travel with his family.
---
Dame Colquhoun: Solutions Manager/ SEO Strategist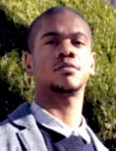 Personalizing your campaign to achieve your goals is what we here at MOS are all about. Stay humble. Work hard. Dream big.
Dame is a solutions manager/ SEO strategist at MOS with experience managing low- to large-sized campaigns. His hunger for knowledge and determination to turn information into action has contributed to the growth of past and present clients, thus making it easier to personalize each client's campaign to fit their brand and to reach their goals.
Being mindful of a work-life balance, he lives it out through his interest in yoga, sports, playing the drums, and taking trips to soak up knowledge from a variety of cultures.