Looking for a comprehensive law firm marketing agency?
Get quality legal marketing services from an experienced digital marketing team in the U.S.
Tailored legal marketing campaigns to meet your business goals!
Nowadays, most consumers search online for legal help or services. Hardly anyone reaches for the phonebook. Whether it's to find an attorney or get an answer to some legal question, search engines have become the preferred resource. With so many reputable law firms providing value-added legal business services online, competition for top search engine rankings is high. So law firms need effective search engine optimization (SEO) strategies to beat the competition.
We can help you establish a strong web presence and take your marketing campaign to the next level!
At MedResponsive, our digital marketing services range from web design and development to website optimization for relevant keywords to creating high-quality content, with the aim to help your website rank higher in SERPs. We have extensive helping lawyers, attorneys, law firms, and legal consultants in their online digital marketing efforts.
Whether your law firm focuses on personal injury, product liability, social security disability, medical malpractice, criminal defense, civil litigation or any other area, we can make it easy for clients to find you.
Call (800) 941-5527 today to discuss your specific requirements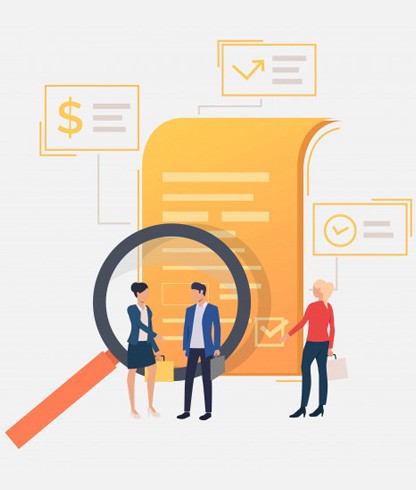 Our Legal Marketing Services
Creative Web Design and Development
Our web design & development team works with the latest technology tools to help law firms create a website that ideally represents their business.
We build legal websites with maximum functionality, excellent navigation, attractive visuals, unique content, and elegant, pleasing designs.
Our responsive website design services that will ensure your website is accessible on desktops as well as mobile devices and provides excellent UI/UX to improve customer experience and conversions.
Branding
Building a strong brand presence requires effort.  Our branding services can help you stand out from the rest.We fully understand the importance of a consistent brand image and can help you build a well-defined and consistent presence on social media and other communication channels.
AdWords Campaign
Paid ads are key to boostsearch rankings. We create unique PPC campaigns and informative landing pages, well optimized with geo-targeted long-tail keywords. We also provide quality content to boost paid campaign efforts.
Let our AdWords strategies for lawyers help you gain the edge over your competition, get relevant leads, and improve ad rankings.
Local Targeting
Our local SEO strategies aim at making your law firm show up significantly in local search results. We take care of well-optimized GMB (Google My Business) listings, local citations and links from authoritative websites. We will optimize your page content, metadata, technical structure, etc. to make them more appealing to search engines and improve your site's chances of ranking highly for relevant keywords.
We can help you develop and implement marketing strategies focused on positioning your business as a top player. We will also provide a detailed report each month that includes both the improvements and the challenges of your website SEO.
Custom Legal SEO Strategies
We can provide customized SEO strategies to enhance your online presence, and build brand awareness in your local area. Our local SEO services can help you attract new clients and retain existing clients.
Our team properly indexes your web pages to make them rank well in the search engine results pages (SERPs).Our SEO experts will implement the right optimization strategies for your website. They perform competitor analysis, develop relevant content, and also work on link and citation building – all of which are aimed at improving your ranking on Google and other search engines.
Reputation Management
By effectively managing your online footprint and reputation is our number one priority, we can help you maintain a clean and reliable image online. While responding in the right manner to negative reviews, we will also ensure that your plus points or advantages are made known widely.
Application/Software Development
We develop software and mobile apps for your practice, litigation support, data collection and case management. We also create applications with solid security features, data backup, real-time insights and tracking systems.Our team of developers has experience in using cloud platforms to develop mobile apps with custom user interfaces, reports and more.
Social Media Optimization
We can help you optimize your social media profiles on platforms such as Facebook, Twitter, LinkedIn, Pinterest, and more.
By posting unique content, our team can help you build a community of dedicated followers and promote your law firm. We will develop a social media plan to maximize your presence on all relevant pages.
We have created both organic and paid social media campaigns that have driven measurable results for law firms nationwide.
Read our blog on:- Top Instagram Growth Strategies for Legal Firms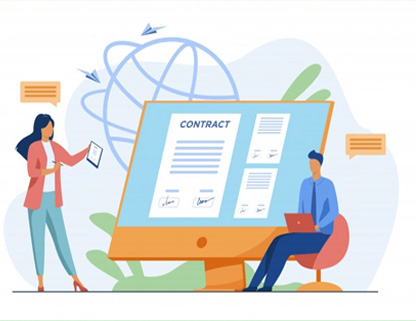 Our Value Points
We have a proven track record of working with law firms and have given the best results to our clients.
We believe in transparency and will let our clients know everything about the marketing strategies we plan to implement.
We only make promises that we can keep and implement innovative legal marketing strategies that will bring you the ideal clients.
Our focus is on excellence, and to achieve that we adopt flexible strategies that can be adapted to meet the specific requirements of our clients and the market.
We are constantly on the lookout for unique and better ways to grow your legal business.
Make your own space in this digital world with professional law firm marketing services!
Need Help with Law Firm SEO? Benefit from our professional legal marketing services. We are here to help you!