Conversion Rate Optimization Services
Not getting enough business leads from your website? Invest in the right conversion rate optimization (CRO) strategy. Optimizing your conversion rate is an essential part of digital marketing. Partner with a reliable CRO agency for effective conversion rate optimization services and turn your website visitors into customers!
At MedResponsive, we work to enhance your website's user experience and thus achieve long- term growth.
What Is Conversion Rate Optimization (CRO)?
CRO is the process of revealing opportunities for improving the conversion efficiency of your website. This is achieved by optimizing, running tests, finding heat maps, scroll checks, sales funnels, data analytics, content enhancement, split testing, workflow improvement, and creating a strategy that improves your website's chances to deliver more revenue.
CRO strategy is designed to increase the percentage of users to perform desired actions such as signing up,filling a form, purchasing a product etc. on a website. An ideal conversion rate will vary based on your industry.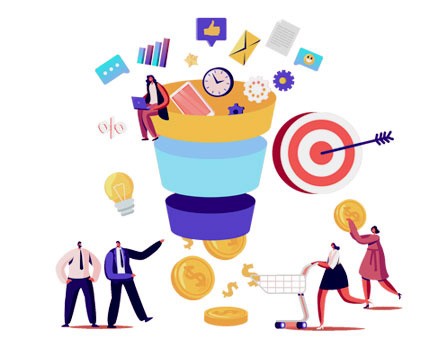 Why Is Conversion Rate Important? Why Should You Consider CRO?
CRO powers up your marketing strategy not only in terms of website traffic but also in terms of improving your customer service, building your brand, getting more business leads,and increasing your revenue. When done properly, CRO is a unique or best ROI strategy a marketing department can make.
Instead of debuting a new site every 3 years, CRO saves stop-start website development by constantly evolving your site, which is a far more cost-effective option.
Conversion rate optimization helps to –
Increase Click-through Rate
Our conversion rate optimization helps increase the click-through rates of your ads and improve conversions. Once customers are on your website, we'll make sure there's nothing getting in the way of the next click.
Lessen Bounce Rate
We help in capturing your customers' attention very quickly so that they won't have a reason to click the "Back" button, hence reducing the bounce rate.
Increase Leads and Sales
Our aim is to draw more targeted traffic and turn casual visitors to paying customers. We can help increase the number of highly-qualified leads, lower acquisition costs, get greater value from your current leads and customers, and increase revenue.
Provide Immediate Results
Although SEO and driving traffic are important, they alone can't support your business. Unlike search engine optimization that provides results only in the long term, CRO provides immediate results. You need the conversions to consistently improve your ROI and for that focus on CRO as it helps even with low-traffic websites.
To maximize the potential of converting website visitors into paying customers, it is crucial to optimize all the website content. At MedResponsive, we combine the best strategies with data analytics to improve on the conversion process and help websites win more leads and customers.
Considering CRO service helps in backing every single data element. This data-backed decision making helps you get a deeper understanding of your audience that you can apply business-wide.
When should you do CRO?
CRO should be an enduring process of frequently trying to refine and improve your website. It's advised that every month you should aim to analyze the site, come up with some new testing hypotheses, and run a new test. If you are planning a new website, use CRO as a way of testing ideas on your existing website to decide whether they should feature in the updated site. Basically, CRO should be an ongoing process. We know how to improve customer engagement.
Need help with conversion rate optimization services? Talk to our MedResponsive team at (800) 941-5527!
How does MedResponsive Implement CRO?
Implementing an effective CRO plan involves a few different steps. It's a process that requires focus and a lot of data analysis.

Learn
We must learn about your business, your customers, our goals, your ideas. What is working for you and what is not. That is primary.
Strategize
Once you learn that, comes to strategy. The strategy involves coming up with the most ideal methods that will increase your website's conversions.

AB Testing
Now its time to test, AB testing, funnel testing, CTA testing, and so on. Let's see what works. What's best and what brings the biggest bang for the buck.

Analyze
Analyze the website, dive in the data that is available, see how users create hotspots on your website, how are they funneled, what makes them click or call, and so on.

CRO Implement
Now that we know what works, let us implement it. Let's make the website tick. Work with the designers, content writers, and CRO specialists to implement the solution.

Monitor Conversions
Here we go again. Let's monitor, check the data, check the conversions, and then go back and start the cycle again to see how we can make it even better.
Reliable Conversion Rate Optimization Strategies
We use the right strategies to optimize your site for conversions.
Our techniques are designed to improve your ROI. Our services include, but are not limited to –
Competition analysis
We analyze and identify major competitors and research their products, sales, and marketing strategies to create solid business strategies that improve upon your competitors.
Multivariate testing
Just like A/B testing, this testing determines which combination of variations performs the best out of all of the possible combinations. We test multiple versions of the same asset, such as a landing page, by adjusting multiple variables and accordingly we make appropriate changes to your websites.
Content writing services
Writing quality content and optimizing it the right way helps to get more attention from the targeted audience. Ranging from blog posts to white papers and social content, our writers can handle any content orders to enhance your page's online presence.
Form analytics/form creation
This technique captures information from leads so you can market to them via email and other methods. This is about creating forms that are engaging and can capture information that is valuable to your company.
A/B split testing
This is one of the mainstream ways to optimize your website's funnel. Here we compare the current version (A) of a page, section, or component (from style/design to performance/tech), with a new idea (B), new UI, and so on, and measure the results. If the new idea is a success that gives higher conversions, then we implement or else we either discard it and move on or change something and retest.
Usability testing
We use this method to evaluate the easiness of using a website. It usually takes place with real users to measure how 'usable' or 'intuitive' a website is and how easy it is for users to reach their goals.
Cart abandonment tests
You own an e-commerce website? This CRO technique is a very important way to resolve issues surrounding bounce rates and abandoned shopping carts online.
Page speed optimization
Fast-loading pages contribute to a better conversion rate. We help optimize your websites for a webpage to load quickly so that a user is more likely to perform the targeted action on that webpage. Loading is important for computers and mobile devices.
Mobile responsive web design
If you want higher conversions, then you may need a responsive mobile web design. Several case studies reveal immense boosts in conversions when e-Retailers offer a better user experience on mobile. As a conversion rate optimization company, we advise, design, and develop just the kind of website your business needs.
Landing page optimization
As landing pages are a key component of online marketing campaigns, we help to improve elements on these pages to increase conversions. A good landing page is worth more than 100 bad ones.
Split-test CTAs, buttons
We split test among CTAs (call to action buttons) and buttons because a page with a strong CTA button will generate more conversions than a page with a weak one.
Image/video optimization
Good images and videos grab your audience's attention and actively increase engagement metrics and conversion rates. We advise and implement the right images and videos to improve conversions. Remember the stickiness of a website? That is where all these come in to play.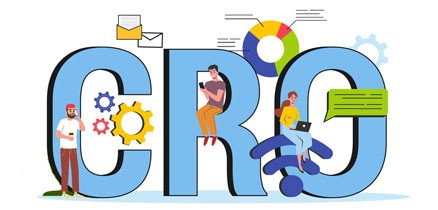 Specialized Services under CRO
Being an experienced CRO agency, we've taken this marketing strategy to a whole new level. We can bring down the bounce rates for your website, and help convert more of your traffic to sales, thereby boosting your profits. Our optimization strategies are designed to enhance your brand value, showcase your expertise, and boost your online reputation.
We offer the following CRO solutions:
Google analytics implementation
Managed web analytics service
Why Choose MedResponsive?
We provide services of a team that will comprise of specialists, conversion-focused designers, impactful copywriters, data analysts, SEO engineers, social media specialists, and so on. Our service benefits:
Up to date industry best practices and benchmarks
Work as an extension to your business
Use of the best tools in the industry to collect and visualize data
We know when to start and stop testing
Routine conversion rate optimization audit services
Measure and implement an effective CRO plan
Dedicated project management
Help you remain competitive
Learn more about our fully managed conversion rate optimization services!
Want to optimize conversion rate, redefine your online presence, disrupt your market, and improve your conversations?
Call us at (800) 941-5527 today and get the right solutions.