One of the most important tasks of an SEO company for its clients is social media marketing. Many healthcare institutions and businesses look to do social networking themselves, so here's what to expect.
Social media is a great platform to build your followers and to increase your conspicuousness and awareness among your target audience. They're right there, hanging out in the various social networks. You just need to figure out the most popular networks for the kind of audience you are targeting.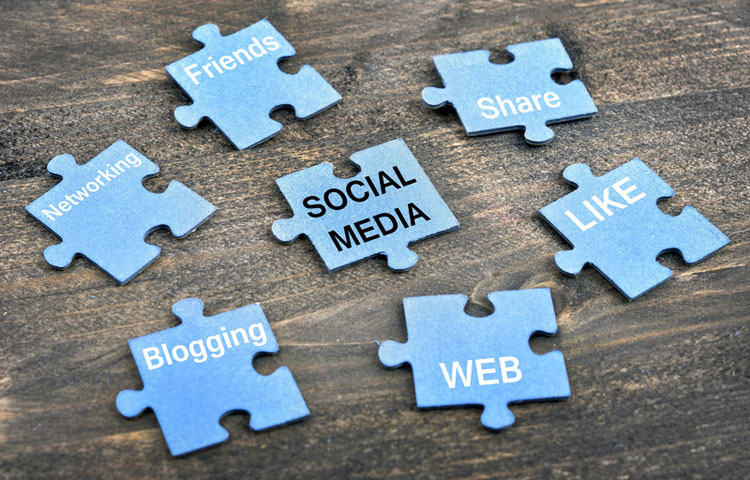 But there are still many challenges involved. It isn't like operating your personal social media account. When you're representing your organization or business, you have a standard to live up to, a brand image to maintain and a specific demographic or age group of social media users to target. And you need to monitor the user habits of your targeted users. You need to establish credibility with your current customers and prospective ones too. And that depends a lot on your marketing strategy.
And there lies the first challenge – integrating your marketing strategy and the unique nature of your business with the capability to socialize.
How Do You Integrate Your Marketing Strategy with Social Networking?
Not all businesses are naturally suited to social networking. You need to make the required changes to your strategy while ensuring the reputation of your brand stays intact. Your brand must be able to stand out from the many other businesses and brands out there. That requires a planned approach on the kind of posts you make, the kinds of posts that you like and comment on, the social networks you choose to be more active on, and the timing of your posts. Every activity must be data driven and at the right intervals.
Figuring out the Social Network that Works for You
For the best ROI, you need to be able to figure out which social network works the best for your business. According to research by Buffer in collaboration with Social Media Week in 2018, 96% of businesses made use of Facebook for their marketing while 86% used Twitter and 70% used Instagram. 42% of these respondents also measured their ROI in terms of engagement while 95% cited images as their favorite content type for social networking.
What's clear from these findings is that Facebook, Twitter and Instagram are the most popular social networks for business marketers. That's an indication that these three are just about suitable for any kind of business.
Improving ROI by Understanding Where the CTAs Are Coming From
Measuring ROI is important; otherwise all your efforts would just be like groping in the dark. ROI, in this context, refers to the returns you get for the time your staff spends on social marketing. Tracking CTAs (calls to action) is how you get an idea of the ROI you get from your efforts. Social media expert and content specialist Cody Gross suggests using Urchin tracking modules (UTM) links on your important website pages. These enable you to specifically track where users landing on your page come from – from Facebook, Twitter or any social network, or if they came from email marketing.
How Do You Gather the Required Data?
Social media listening is important to figure what people are saying about relevant phrases or words regarding products or services your business deals with, and how their discussions on the social network are regarding the various brands in the particular industry. That helps you target the areas lacking, areas not tapped into much by your competitors but that are clearly essential from the perspective of what your target audience is discussing. Thereby, you can improve your social media strategies.
Social listening tools make use of the data gathered to identify new content or outreach opportunities to attract your target audience and engage them. You can also change the tone of your posts accordingly and probably give a new identity to your brand too, if required. It enables you to rely on hard data to make the required changes. Tools such as Sprout Social and Mention help here and also provide alerts when important stuff is happening in your concerned industry. Tools such as Cortex also provide content recommendations. They help track industries, competitors, influencers and communities and provide you with actionable information.
Projecting the Right Image of Your Brand
What sort of personality are you going to project of your brand? You know, people on the social networks get hooked to types of people, and that goes for brands as well. What kind of image does your target audience get attracted to in the social networks? Once you figure that out, you need to present that kind of image in the posts you make on social media.
Your persona must be identifiable easily and reverberate with your target audience. The photos and videos you share must be consistent with this persona. Email marketing service MailChimp, for example, has developed a fun persona and its posts contain bold and hip images, funny cartoons and some retro drawings.
But Natural Products Insider's Lori Colman warns not to stereotype your audience, but assess their preferences and browsing habits with the help of hard data.
Ensuring Your Marketing Team Understands They Represent Your Brand
For this you need a professional social media team that is fully trained for the challenges involved. They need to understand this is different from casual or personal social networking. Your entire team, and indeed everyone in your organization, must have the awareness and responsibility of maintaining the brand reputation. There must be a fixed, written set of guidelines that your team must adhere to, not just in social networking, but in all the communications they make. That brings us to the next challenge.
Getting the Personal Away From the Professional
Separating the personal from the official social networking is what your staff needs to remember. Data breaches can be expensive for companies, and you don't want your staff to be inadvertently giving away any information in terms of data, videos or even random pictures even in their personal communication. Medical organizations are also required to maintain HIPAA compliance. If your staff inadvertently shares any patient information in the personal social network posts, that could affect your credibility significantly. It helps to maintain a rule for staff to avoid any personal social networking from the workplace. That could go a long way in preventing your brand's reputation from being tarnished.
Consistently Keeping Your Audience Hooked – Live Video
It isn't just enough to be credible and professional in how you market in social media. You need to keep your readers and followers consistently hooked and engaged. That's really hard to do, especially considering that social networks now use algorithms to filter out irrelevant and uninteresting content. This is to deal with the sheer volume of content that is posted on these networks each day.
The data you have on user habits of your target audience should help you create really useful, engaging and targeted posts for them. Video is absolutely important since no medium can be more engaging than this. And nothing does that better than live video. We've already seen this in YouTube. But now this trend is expanding across other networks, particularly Facebook and Instagram. This can prove to be the most powerful means for businesses to engage and connect with their audience.
According to Facebook, close to 2 billion people have watched a broadcast on Facebook Live, the social network's exclusive live platform. Since 2016, Facebook claims to have witnessed nearly twice the number of average daily live broadcasts on Facebook Live. Another interesting stat released by Facebook is that there have been 150 billion reactions in total to Facebook Live broadcasts till now.
Going live does have some technical challenges involved, but managing all that and presenting the video will only strengthen the sense of commitment your business projects towards your target audience. Conducting a live video does leave room for errors, but the audience does understand that and actually appreciates the effort taken. It helps build trust in the brand.
Creating Posts Fostering Conversation and Discussion
To keep your audience engaged, you need to ensure the posts you make revolve around them. You need to weave your content around your prospective customers' needs and problems rather than blatantly promoting your brand. Storytelling could be useful here. In other words, you need to create posts with a voice and tone that encourages conversation. If you want to get your audience to be interested in the products or services you offer, weave a relevant story or incident around it and make it compelling rather than blatantly describing your stuff. That's how you build engagement, getting your readers to interact with you and be drawn to what you offer.
Remember to create your social media content by understanding your clients' demands. Make sure you have some unique information to provide them that will surely keep them engaged.
Getting People to Connect With Your Brand – Ephemeral Content
That brings us to ephemeral content. This is the kind of content where people don't just passively accept what's posted, but they're given the opportunity to get involved in it through interaction, reaction and co-creation. This is the future, but it has already made itself visible. Brands that succeed in this, by deriving as much engagement from audiences, will make the best of social media. You find the examples in Facebook Stories, Instagram Stories and Snapchat Stories. Instagram Stories has touched around 400 million users each day.
In fact, the format of the stories is becoming so popular in the social networks that this could become the preferred social sharing feature. Entrepreneur states that Instagram Stories has 200 million users each month. It portrays the trend of consuming content "in the moment". That's what Stories offers, and in those precious seconds marketers need to convey their message that connects with the audience. The communication is short, but it is potent.
How Do You Improve Customer Interaction? Use AI!
The AI technology is also making a difference in customer interactions. Chatbots have taken over. Tech giants such as Amazon, Facebook and Google have already started adopting AI for their interactions with customers. Hootsuite predicts that over 85% of customer interactions would be through AI bots. And the millennial generation is comfortable with the concept of chatbots handling interactions with them.
Getting More Relevant Data – AI to the Rescue Again
Let's conclude with the potential of artificial intelligence (AI) in social marketing. AI or machine learning has already made its presence felt in computing systems and home equipment. Now AI can also give you the power of data to craft the right social media marketing strategies. There are AI tools out there that can help you. These tools can give you a better understanding of not just your target audience, but also of your competitors and how your content is positioned.
Developing social networking strategies across multiple social platforms is a challenge, especially since each of the networks has distinct characteristics that may suit your brand or not. Each of them has its distinct format. And you have the preferences of your target audience to keep in mind as well. But if you get it done right by embracing the trends and adopting new technology such as AI, social media marketing has the potential to make your brand a household name.
SEO services in Long Island can develop customized and advanced social networking services for your institution or business, incorporating the latest trends and technologies, with your specific needs and goals in mind.