Quality and interactive content can improve your content marketing a lot. Many marketers mistakenly believe that SEO and content marketing are two entirely distinct tactics. Contrary to popular assumption, SEO and content marketing are very much intertwined and work best together. You can never gain enough from SEO without high-quality content because having relevant and useful information on your website encourages people to remain longer, which can improve your search rankings. Therefore, many businesses are investing in content writing services to generate valuable content and optimize them to improve search ranking.
Marketers at all levels of brands place a high importance on content marketing for SEO rankings. 62 percent of content marketers use their website traffic as a gauge of success, based on the Content Marketing Institute's B2C Content Marketing Benchmarks, Budgets, and Trends. Furthermore, 39% think that SEO rankings for content marketing are important.
How To Improve Content Marketing Strategy
Indeed, content is king, and it also has influence on search engine results pages. After all, a search engine's primary objective is to select the website that is most pertinent to the user's search. The more high-quality content your website contains, the more probable it is that consumers will find it at the top of search engine results pages.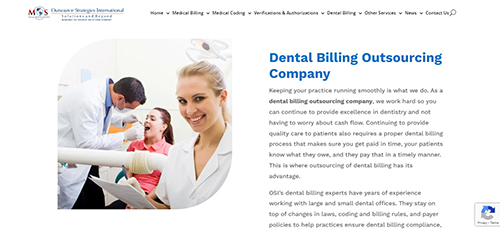 Relation Between SEO And Content
Good content produces strong CTR: The more users you can persuade to click on your links, the better your chances are of ranking higher in search engine results. Google takes your CTR into consideration when determining where to place your website.
Gain high-quality backlinks: Getting high-quality backlinks from authoritative websites is one of the finest SEO techniques. Quality content aids in backlink generation. High-quality backlinks are a sign of authority and trust in Google's eyes. Your chances of ranking higher on Google increase with the number of high-quality backlinks you have.
Content enables you to incorporate keywords – The only way to ensure that you can strategically utilize your keywords is to create high-quality content. You can better compete with other brands in your industry, thanks to this.
Good user experience: A great user experience is provided by quality content. SEO comprises a number of tactics, including building backlinks, creating engaging blog entries, and selecting relevant keywords. Additionally, it entails optimizing your robots.txt files, producing a website with a user-friendly structure, and producing strong meta tags.
Even though SEO is crucial for digital marketing, content marketers still struggle to master it. They must understand Google's regularly changing policies and approach the objective of ranking highly from a variety of perspectives. The only way to stand a chance at ranking highly on Google is to follow their guidelines and learn from what has already worked for others.
Tips to Improve Your Content Marketing Efforts
So here are some tips to improve content marketing for better search
Develop content suitable for your audience: The main goal of content marketing is to attract your audience's attention with content that addresses their concerns and gives them the knowledge they want. With a view to improve content marketing, Make sure not to write a newsletter or blog article that reads like a sales pitch for your goods. Instead, it ought to be a thoughtful post that will be useful to your audience. Make a list of the topics and queries, and then begin posting on them. In this approach, your website would be prepared to give users the information they require when they start asking the same questions or searching for those topics.
Choose the best keywords: Most consumers don't take the time to write lengthy lines describing what they're looking for while conducting an online search. Everything comes down to keywords. You may find out which keywords your target audience is using by using internet tools (such as Google's Keyword Planner, Soovle, Jaaxy, Ahrefs Keywords Explorer, and KeywordTool.io). Including high-ranking keywords raises the likelihood of your content rising in the search results. However, remember not to stuff your writing with keywords, instead, use them sparingly and only when they make sense. You want your material to be categorized by search engines as relevant, not as spam. So, focus more on using the keywords naturally in your content instead of choosing only the right keywords.
Stick to SEO basics: The foundation for a search-friendly site is laid down by the fundamentals of on-page SEO, which refers to SEO activities that are restricted to your website. These components will give your content the extra boost it needs to be more easily discoverable online. Here's a quick rundown of the fundamentals you shouldn't overlook:

Title tag: The title tag of your web page is displayed when a search engine lists it as a result. Make sure it makes clear what they can expect from the link because this will be your initial attempt to entice people to click through to your website. Even a keyword can be included as long as it doesn't sound forced.
Meta description: A brief synopsis of your content can boost the likelihood of a user clicking through to your website. Therefore, don't forget to add short meta descriptions to increase the likelihood of readers reading the content you are uploading.
Tagging: Make sure the entries are categorized or sorted using content tagging if you're running a blog for your website. New readers will find your site easier to use because they may browse through content relating to a given tag by clicking on it.
Image Alt tag: A picture is worth a thousand words but search engines may still be unable to properly comprehend what your image is trying to communicate. The easiest technique to optimize your images for search is to include caption-like image alt tags.
Make pillar pages: Pillar pages are specific pages with in-depth content that link to groups of related content. The root is the pillar page, which also contains links to other pages with content under that general heading. As a result of Google recognizing it as such, you may be able to rank for more pages. The content must be of a high standard, properly formatted with numerous headings, and demonstrate subject-matter competence. Look into your content analytics if you're unsure of what to write about on a pillar page. They will depict the content pillars that interest your audience the most.

Change your URLs: Along with including keywords in the content titles of your website, you should also include them in the URLs. A person can see that a website is genuinely relevant by hovering over the anchor text and looking at the URL. If there isn't any anchor text, the reader will still be able to discern the text's relevance. Additionally, URLs appear on Google and aid users in determining whether or not to go to your website. They will trust it and proceed to your website if the title matches the URL. The URL needs to be as legible, short and feasible (50 to 60 characters maximum). Make sure your URLs only contain words and dashes. People become confused by the abundance of numbers, symbols, and random letters, which makes them less likely to click. You don't need to include terms like "the," "and," or "a" in the URL for it to still make sense, even if they are included in the title of your article. Last but not least, limit the number of folders (slashes) in your URL.
Create backlinks to your posts: Backlinks are references to your content on other websites. Google interprets these hyperlinks as a "vote of confidence" from those sites if they have domain authority. More important are internal linkages. Make sure your material has at least two internal links.
Eliminate duplicate version pages: Having duplicate pages might seriously hurt your ranking. This is because if the incorrect page is indexed, Google may split link metrics among several versions of the page rather than crediting them to just one. Numerous things can lead to duplicate pages. You might use them to track clicks or offer a printer-friendly version of your internet page. Use a 301 redirect to the appropriate page to canonicalize your duplicate pages in order to solve this problem. You can insert the tag rel="canonical" within your HTML code. If a couple of pages on your website organically resemble one another, add more information to each of them. In this manner, they'll stand out to Google and your website will get more clicks.
Improve web loading time: Whether customers are using desktop computers or mobile devices, a long loading time will result in a high bounce rate. In addition to the guidelines described above, there are some other tactics you may employ to ensure your site loads quickly. Start at PageSpeed Insights on Google. You can enter the URL for your website on this page to find out how quickly it loads, on a scale of 100. In order to make your site load more quickly on desktop and mobile devices, Google will let you know what needs to be improved.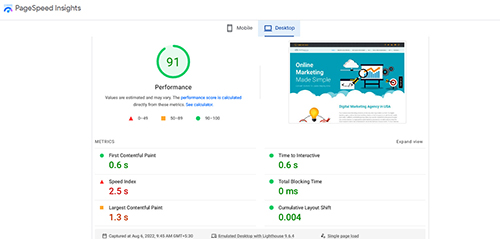 Although search engine optimization can be challenging to understand, these strategies have been shown to improve rankings. Utilizing them will provide you a better chance to connect with your audience, establish relationships with prospects, and engage them in your sales process. Great content is the foundation for improving your search rankings. Remember that content marketing increases the value of the goods and services your company offers while also increasing your chances of attracting visitors and customers. The best way to publish compelling and quality content is to utilize reliable content writing services.
Related blogs