Social media has become such a powerful influence in the present day world with its potential to connect people on a global level. Social media platforms provide businesses the convenience to effectively communicate with their audience. They can promote their products and services, as well as address customer concerns via these platforms. This makes social media optimization indispensable for business organizations looking to brand themselves. Social media signals are taken into account by popular search engines when ranking your website and optimizing for social media will create more traffic movement to your website and increase your rankings on search engines. Just as for other businesses, having the right strategies in place is very important for healthcare businesses and in online marketing for physicians.
Social media optimization refers to the use of social media as a catalyst that helps the businesses grow and improve online presence. It is not about setting up accounts in all social media platforms.  Strategically creating, building and maximizing your social media plan to connect with your audience helps to strengthen your brand, generate leads, achieve better visibility online and connect with target audience. So to optimize your social media account makes sure that you follow the following tips:
Hashtags: Hashtag is a new trend that helps people to find your organization easily. Do a thorough research on the Hashtags and find out what hashtags are trending on social media currently. Search for conversations relevant to your niche. Use appropriate hashtags to create your own contest and thereby draw the attention of potential healthcare consumers.
Include images in your posts: Images can capture the attention of readers easily, you can check your analytics to track which image gets conversion from the audience and if you find an image with especially high clicks, make sure that you post more of that type of images to get more engagement for your products. The images that you use in your post should be of high quality and resize them if necessary. Add at least one photo on every post so that all the posts shared on social media will feature the blog post image.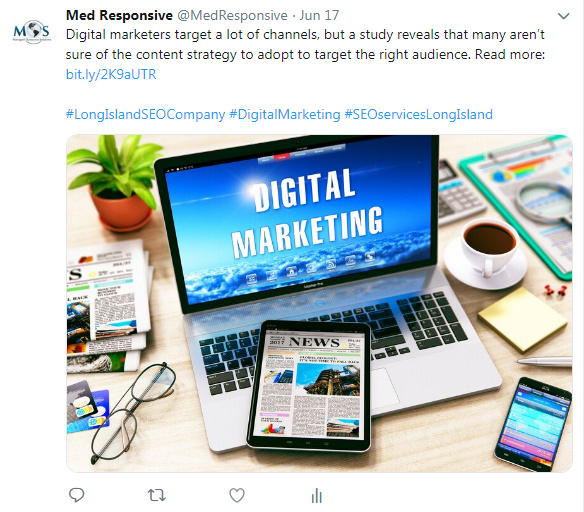 Schedule social media posts: Being consistent in posting on social media is essential to ensure strong online visibility. But if you don't have the time to post content every day, then you can write the posts first and then use a scheduler to schedule the posts. Regular posting of your content is necessary if you want to increase your followers.

Use videos to capture audience attention: Just like images, videos can also grab the attention the audience and it is easier to consume the information in the video rather than reading it on social media. With video content, it is much easier to share the content in a short span of time. At the beginning of the video, make sure you include callouts so that the viewers know the message before turning their attention away. To load your video faster in social media, it needs to be converted into MP4. It is a small standard AVCHD format in which your video is stored in camcorder and you can open the file in AVCHD converter online program and convert it to MP4.  The next step is to navigate to the Video tab and search for MP4. Once you find the MP4 format, select it and click the Convert button.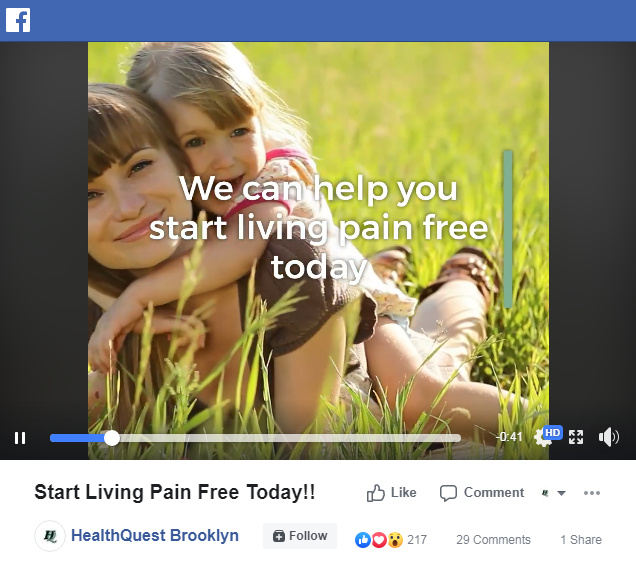 Be active on social media channels: Surveys show that 80 percent of marketers are actively posting on social media network. Make sure that you are active at least on two social media platforms. There are a few popular social media networks and each one is designed for different business niches. So if you are an educated professional, you can use LinkedIn to promote your business and you get to list your academic background. If you are into a business where you have a lot of nice pictures to show off then you can use an image based social media platform like Pinterest or Instagram.
Update your account regularly: Having an account on all popular social media platforms is not enough to get the attention of your target audience; you should regularly update those accounts. It is recommended that you should post at least 3 posts throughout the day at different timings.  
People use social media daily for different purposes. Facebook alone has over one billion registered users and it is a great venue to promote your brand. Social media optimization helps you create more traffic movement to your website and increase your rankings on search engines. SEO firms providing online marketing for physicians and other professionals and business entities follow best practices for social media optimization with a view to ensure positive outcomes for their clients.